13 Aug

The LAB TRUCK – The mobile high-tech laboratory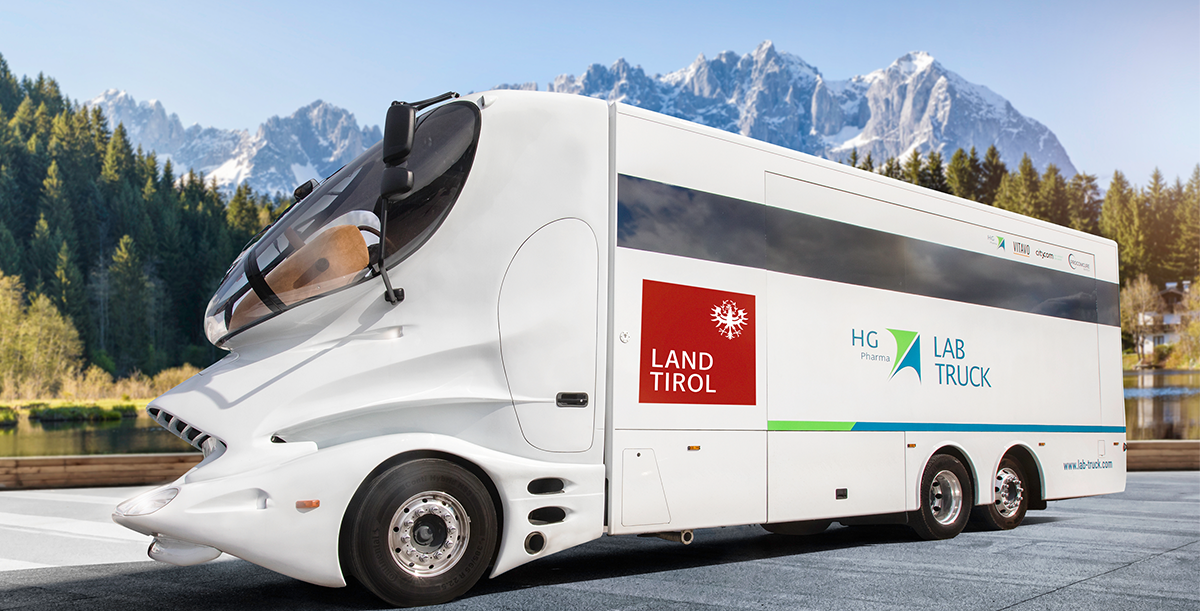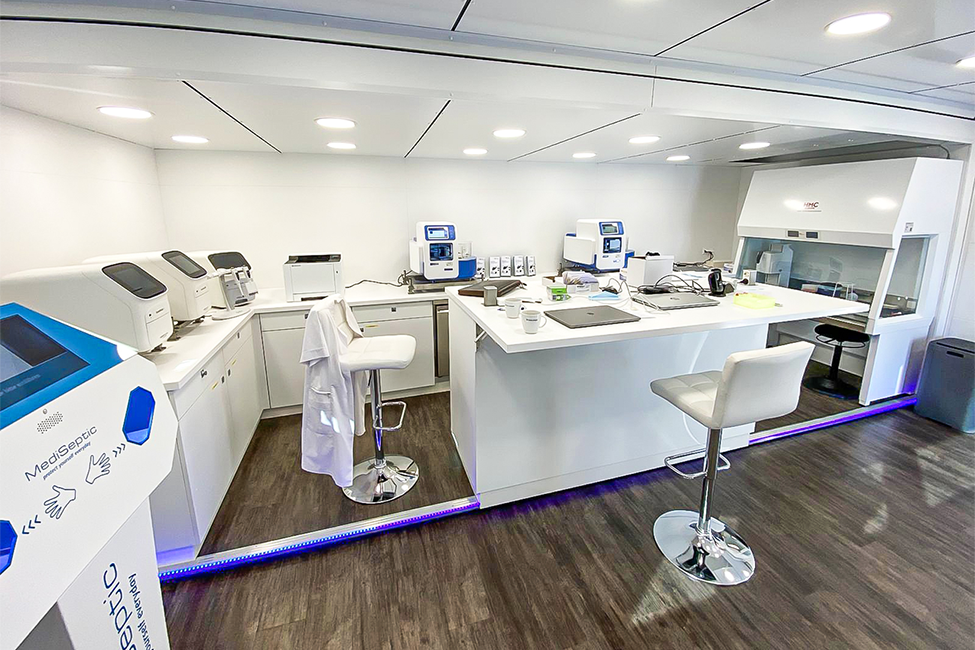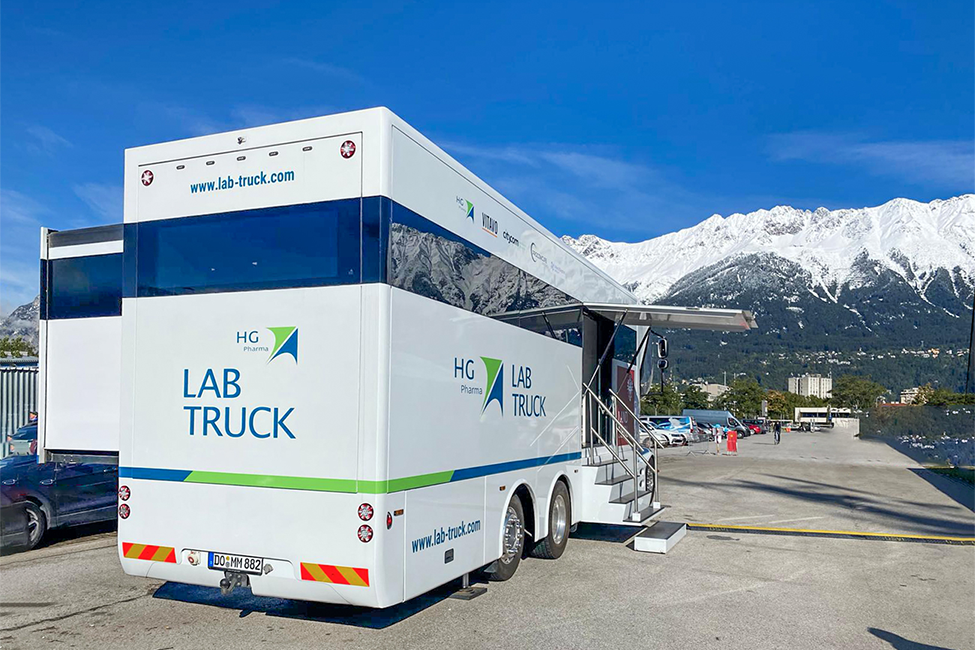 THE solution for companies and organisation that focus on and maintain the safety and health of their staff, customers, partners and guests. The LAB TRUCK has containing COVID-19 as its mission, using state-of-the-art technology, as well as professional quick tests.
The best thing about it is that the mobile laboratory will get to the most suitable location in the respective region. THE solution for the highest measure of safety and comprehensive, sustainable, stabilisation of health in daily economic and social life.
Get your COVID-19 test result on the same day
Up to 4,000 tests per day possible
Digital online accreditation with high-end decoding according to GDPR and Health Telematics Act and Ordinance
High-end laboratory technology on 35sqm
Citizens' data is securely stored only in Austria